After more than 15 years of providing promotional programs to the worldwide lottery industry, MDI Entertainment was acquired by and became a wholly-owned subsidiary of Scientific Games Corporation (NASDAQ: SGMS) in 2003. Subsequent to the acquisition, the Company's operations were consolidated and integrated into Scientific Games' lottery operations in Alpharetta, Georgia.
Why "MDI"?
MDI was founded in Fort Worth, Texas in 1986. Our first products were specialty TV and radio programs in the form of short stories or vignettes, featuring well-known celebrities. These 30-second vignettes are known as "drop-ins" in broadcast advertising, because sponsors "drop in" a commercial for their product or service in the middle of the story. MDI's original corporate name, Media Drop-In Productions, describes what we were creating back in those days.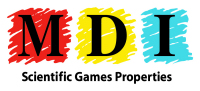 MDI's first drop-in series included Willie Nelson's True Tales of Texas, Jack Klugman's Countdown to the Superfight, Tax Facts with Mary and Max and Roger Miller's Country Music Storybook. We sold these vignettes to clients as diverse as Anheuser Busch, Wrangler Jeans and the Internal Revenue Service. Can you guess which program was purchased by the IRS?
On to New England and a New Market - The Lottery Industry
In 1987, MDI began initial sales of a commercial drop-in series to state lotteries. Foreshadowing a long licensing relationship with the extraordinarily popular quiz show Jeopardy! that would come years later, The New Millionaires featured Jeopardy! game show host Alex Trebek telling interesting stories about big lottery winners. Nine lotteries bought the vignettes and MDI produced over 100 separate 30-second lottery stories.
In 1989, MDI moved to Hartford, Connecticut. We expanded our production focus, creating a 45-minute sports video hosted by famed NFL player and announcer Don Meredith. MDI marketed Great Sports Headlines primarily as a circulation promotion for newspapers. Nearly two dozen major newspapers across the United States used the program, including the Los Angeles Times, The San Francisco Examiner and the New York Post. MDI distributed over 100,000 Great Sports Headlines videos through the run of the promotion, developing its first merchandise fulfillment systems in the process.
"Oh, Good, I Lost!"
As we learned more about lotteries, we discovered an untapped need for value-adding promotions in the lottery industry. MDI created its Instant Entertainment Connection (IEC) in 1990 to meet that need.
The IEC promotion, tied to an instant or scratch ticket, gave lotteries the ability to offer their players a game with a second chance to win, if they scratched and lost the first time around. Players could collect losing lottery tickets and redeem them for popular video tapes, compact discs and audio cassettes.
Over nine years the IEC promotion ran 20 times in 17 U.S. lotteries. Over 250 million IEC instant scratch-off tickets were sold and MDI distributed over five million video and audio entertainment prizes.
Brands that speak for themselves
Through the 1990s, MDI became increasingly aware of the importance of developing new products that could help lotteries overcome a period of sales stagnation and player attrition. Noting the ongoing success of licensed Monopoly® lottery games, the company came to believe that combining the idea of licensing famous brands with its proven track record of merchandise-related lottery promotions could make a significant contribution to lottery ticket sales.
In 1996, the company's Licensed and Proprietary Games Division was born, integrating "dream come true" Grand Prize experiences and merchandise with other highly valued collectible merchandise and memorabilia. The result was a product that has been utilized ever since by almost all lottery organizations in North America and many lotteries in the International market.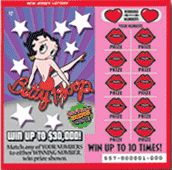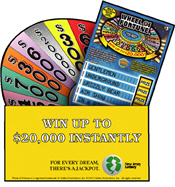 MDI's first licensed lottery brands were Star Trek™, Twilight Zone™, Wheel of Fortune® and Jeopardy!®. Wheel of Fortune® lottery games are unique in that they feature as prizes the chance for lottery players to win an all-expense paid vacation trip to Hollywood, including an audition that gives the lottery winner the chance to become a contestant on Wheel. Lottery players from New Jersey, Wisconsin, Nebraska, Florida and Pennsylvania have appeared on Wheel of Fortune® as a direct result of their lottery-related audition.
Part of the initial offering of licensed games by MDI in 1996 were patented lottery game designs for Jacks Or Better® and Texas Hold 'Em™/Hold 'Em Poker®. The latter has become an extremely popular lottery game in the past few years, thanks to the tremendous popularity of televised poker shows like World Poker Tour. MDI has secured lottery licensing rights for this phenomenal TV series, including opportunities for lotteries to send their players to see or even participate in the tournament events.
In 1998 MDI acquired the lottery rights for Harley-Davidson®, which has become one of the most popular licensed lottery themes ever. With the opportunity to award new Harley-Davidson® motorcycles and licensed merchandise to their players, lotteries in 44 jurisdictions have launched 87 instant scratch games and online promotions around the brand, and over 500 lottery players have won the motorcycles of their dreams!
Because of their tremendous appeal among lottery players, MDI has cultivated lottery licensing relationships with several major league sports organizations, including Major League Baseball, the National Basketball Association, National Hockey League, Major League Baseball Alumni Association, NASCAR® and several leading NASCAR® drivers, including six of the top 10 drivers in the 2008 Sprint Cup Series. Typically, bonus Grand Prizes in these games are "Winner's Choice" trips in which lottery players are free to select any event related to the sport that they would like to attend, including league championship games.
Winning a trip to Hollywood to play the television sensation Deal or No Deal is a once-in-a-lifetime prize and that's exactly what MDI offers to lotteries and their players. Last year, MDI created the first instant ticket linked game in which over 20 state lotteries participated and sent their winners to Hollywood to play Deal or No Deal with host Howie Mandel and a chance to win $1 million! Much like the multi-state Mega Millions and Powerball games, linked instant ticket games can offer higher jackpots and build new excitement among players which is what lotteries are looking for. Animated characters represent another significant licensed game category because the colorful, eye- popping and fun graphic images are player favorites. Led by the classic pop culture icon Betty Boop™, whose likeness has now appeared on over 120 million lottery tickets in 26 states, MDI's portfolio also includes The Pink Panther™, The Flintstones, The Jetsons, Rocky & Bullwinkle™, Dilbert™, Popeye™ and others.
Games featuring vehicles are high on lotteries' lists of favorite offerings and for that reason, MDI has secured the rights to a number of very popular makes and models including all current production Ford, Lincoln and Mercury cars, SUVs, minivans and trucks (including Ford Mustang, F-150 Trucks, the Ford Escape Hybrid, Lincoln Navigator SUV and more), Chevrolet Corvette, Chevy Trucks (Silverado, Colorado and Avalanche, Dodge Trucks, Dodge Durango and Dodge Viper.
Another important group within MDI's licensed game portfolio is arcade games. In 2004, MDI acquired Pac-Man. To Date, almost 285 million tickets bearing the sunny yellow pellet chomper have been printed. The group now also includes Galaga and Golden Tee.
On MDI's behalf, in 2004 Scientific Games acquired the exclusive lottery licensing rights for Monopoly®, the father of all licensed lottery games. The deal with Hasbro, Inc. included a shelf-full of other Parker Brothers and Milton Bradley classic favorites: Yahtzee®, Battleship®, The Game of Life®, Clue®, Twister®, and Scrabble®. By late 2006 that agreement was extended to include a wide variety of other Hasbro properties, including Trivial Pursuit, Operation, Boggle and Connect Four, just to name a few.